Unpacking Ruling Classes of India: Caste, Culture-making, and Kashmir
Abstract
The recent amendment in article 370 of the Indian constitution has led to a renewed focus on the socio-cultural and economic relationship between Kashmir and India. A wholesome understanding of these relationships requires a fundamental knowledge of the very entities being referred to here: India and Kashmir. What is India made up of and how do different parts of its makeup relate to the occupation of Kashmir and its people? The current paper addresses the latter two aspects by following the discourse on culture-making institutions in India. It does so by highlighting the functioning of textile production in India, its historical development post-independence, and its role in the political projects of occupation and control. Further, the paper problematises concepts such as consciousness, community, and appropriation in the context of culture-making and their import in a society based on the principles of caste.
The paper uses quantitative and qualitative data to demonstrate aspects of representation and historical participation in culture-making in general and textile production in particular, and how those correspond with values, cultures, and social structure of regions forcefully subsumed into the political entity called India.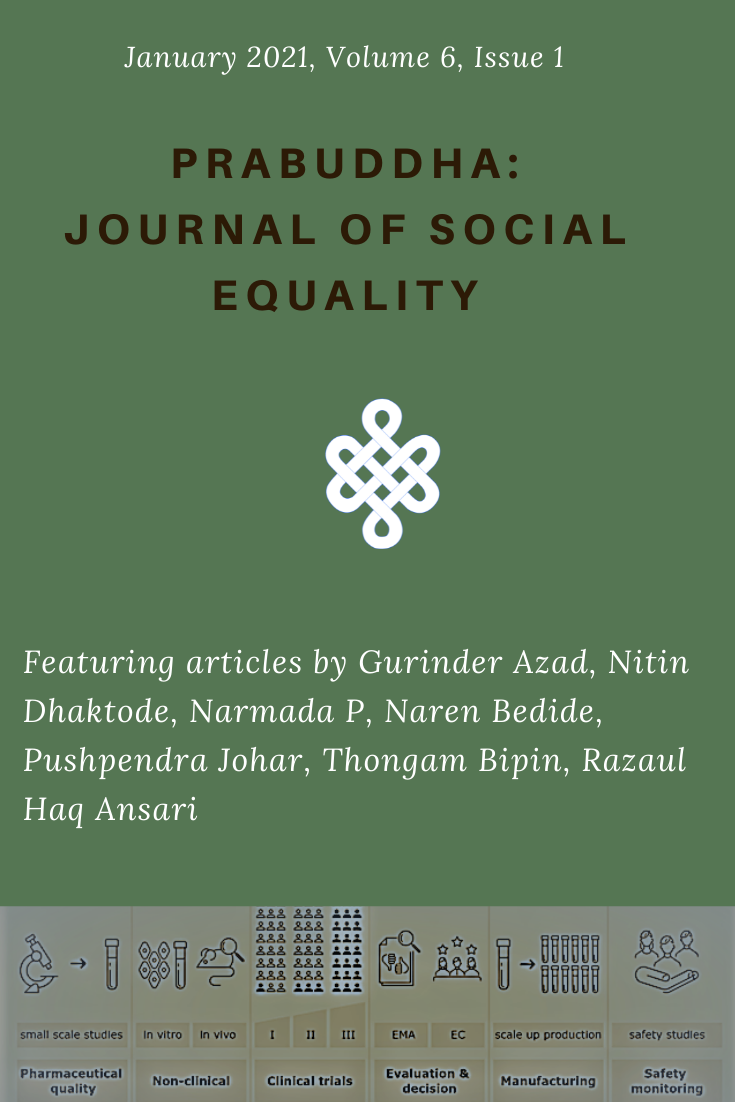 How to Cite
JOHAR, Pushpendra. Unpacking Ruling Classes of India: Caste, Culture-making, and Kashmir.
Prabuddha: Journal of Social Equality
, [S.l.], v. 6, n. 1, p. 77-95, nov. 2021. ISSN 2576-2079. Available at: <
https://prabuddha.us/index.php/pjse/article/view/81
>. Date accessed: 06 dec. 2023.