Social Demands on Crop Production and the Enslavement of Farmers
Anu Ramdas

Naren Bedide

Pushpendra Johar
Abstract
This article is a conversation elaborating on the arguments made by Naren Bedide (Kuffir) regarding the condition of farmers in India and elsewhere. Drawing from a range of sources on the historical and current understanding of agricultural discourses, we argue that agriculture is an absurd economic activity with no possibilities of liberation or exit for farmers. The inherent vulnerability of crops combined with the unpredictability of environmental factors and society's enforced production processes together create enslavement realities for large sections of humans within the practice of agriculture. The farmer's occupation has no element of choice, it will always be pre-modern and cannot be equated to careers or professions with stable incomes and benefits.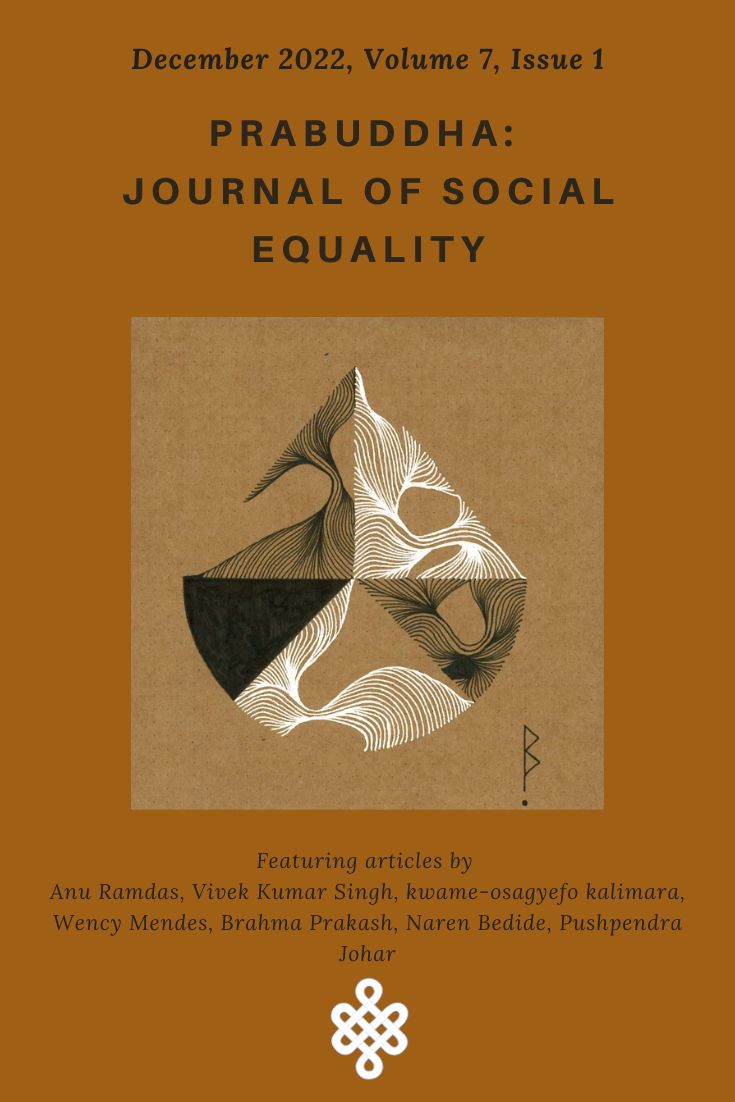 How to Cite
RAMDAS, Anu; BEDIDE, Naren; JOHAR, Pushpendra. Social Demands on Crop Production and the Enslavement of Farmers.
Prabuddha: Journal of Social Equality
, [S.l.], v. 7, n. 1, p. 40-51, mar. 2023. ISSN 2576-2079. Available at: <
https://prabuddha.us/index.php/pjse/article/view/102
>. Date accessed: 06 dec. 2023.