Category-wise rights for trans/gender minority communities
Abstract
It is said that on January 26 of some year within a few decades of independence, hijras and sex workers along with Namdeo Dhasal organised a rally for dignity and equality from Chaityabhoomi to Foras Road, in Bombay/Mumbai. Unfortunately, despite numerous attempts to ascertain the year, the events and to find narratives of hijras and transwomen who participated in this rally from publicly available sources on the internet, I have had little luck. One participant says this march took place in 1960, another documenter says 1995; that's how ill-recorded our histories are. Wikipedia and savarna queer historians in India will tell us that 'queer azaadi' marches in Bombay/Mumbai began in 2005, and it continues as a yearly mela, with no end in sight. Roots and routes have been erased. I have no idea how many actual years have passed since this historic rally that started from Chaityabhoomi but we are nowhere close to achieving liberation of trans/gender minorities in the country. In the following paper, I try to look at three documents that have emerged from the government-NGO apparatus over the past four to five years, which became the foundation for the bill currently hanging over our heads. And from there I discuss the possibility of articulating category-wise rights for our communities, as conceptualised by Periyar. Somewhere in between I also argue for the impossibility of narrow anti-discrimination politics in the current state of our society.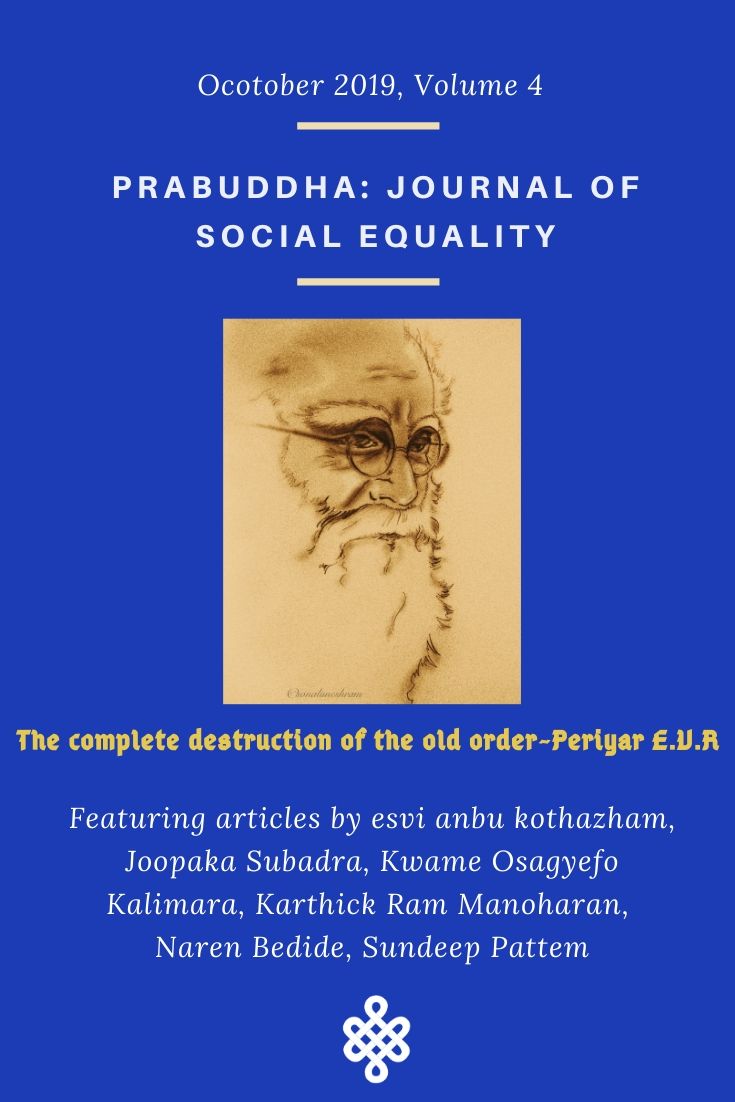 How to Cite
KOTHAZHAM, esvi anbu. Category-wise rights for trans/gender minority communities.
Prabuddha: Journal of Social Equality
, [S.l.], v. 4, n. 1, p. 26-48, feb. 2020. ISSN 2576-2079. Available at: <
http://prabuddha.us/index.php/pjse/article/view/49
>. Date accessed: 25 sep. 2023.