Ambedkarite-Buddhists: From untouchables to the vanguards of social justice in India
Abstract
The use of religion for undoing the oppressive structures can be fraught with dangers as in doing so religion can be dragged into the political domain with the potential of conflict with ideological adversaries. Notwithstanding such dangers the experience of 5.8 million Ambedkarite-Buddhists in India is unique. Drawing on the social movement theory, empirical work on the role of Black religion/church in the civil rights movement and author's two-decade experience in Buddhist and anti-caste movement, this paper maps contribution of Ambedkarite Buddhists to the anti-caste social movement and more importantly, explains why Ambedkarite Buddhists participate disproportionately more in the social justice movement. The author argues 1) Buddhist beliefs supporting social justice movement provide cognitive and emotional resources, 2) Ambedkar framed the socio-political canvas and his work laid the foundation for organizational resources, 3) Caste composition of newly converted Buddhists creates group consciousness and 4) Continuation of caste-based oppression creates political opportunity (or more appropriately a threat) resulting in mobilization of organizational and cognitive resources for the social justice movement. This study gives an insight into how the interaction of non-religious thought (Ambedkar's in this case) with religious thought (Buddhist) can be used as a theoretical frame to analyze the role of religious actors in the social movement.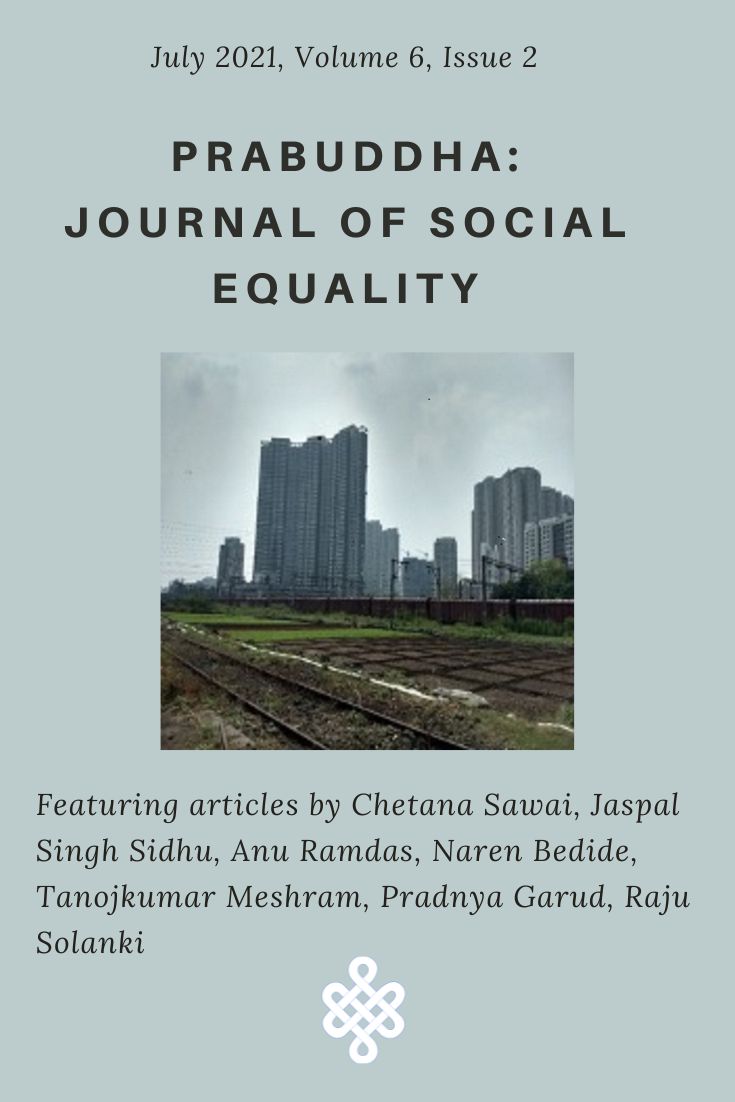 How to Cite
MESHRAM, Tanojkumar. Ambedkarite-Buddhists: From untouchables to the vanguards of social justice in India.
Prabuddha: Journal of Social Equality
, [S.l.], v. 6, n. 2, p. 62-80, aug. 2022. ISSN 2576-2079. Available at: <
https://prabuddha.us/index.php/pjse/article/view/90
>. Date accessed: 06 dec. 2023.