'Gandhi is the thesis, Jinnah is the anti-thesis and Modi is the synthesis': Challenges of the Dalit movement in Gujarat
Abstract
Gujarat has been in the popular imagination for more than two decades, mostly for the wrong reasons. This article contextualises the current day developments emerging in and out of Gujarat; it traces each one of them to the times of the 19th century social reformers through the period of Indian independence and its culmination into the crystallisation of Hindutva ideology in present day India. On the other hand, it touches upon the historical presence of the Republican Party in Gujarat, the organic bond between the urban textile workers and landless laborers of rural Gujarat and how those aspects are significant in understanding revolution and counter-revolution strategies in the Gujarati politico-social realm. It talks about the possibilities of solidarity between various marginalised caste groups in Gujarat and the role of upper caste 'national' parties in rupturing those solidarities to keep social and political control. Further, the article offers a number of solutions for the Dalit-Bahujans to break out of these cycles of oppression by learning from the history of their respective societies and by focussing on the bare essentials such as health and education.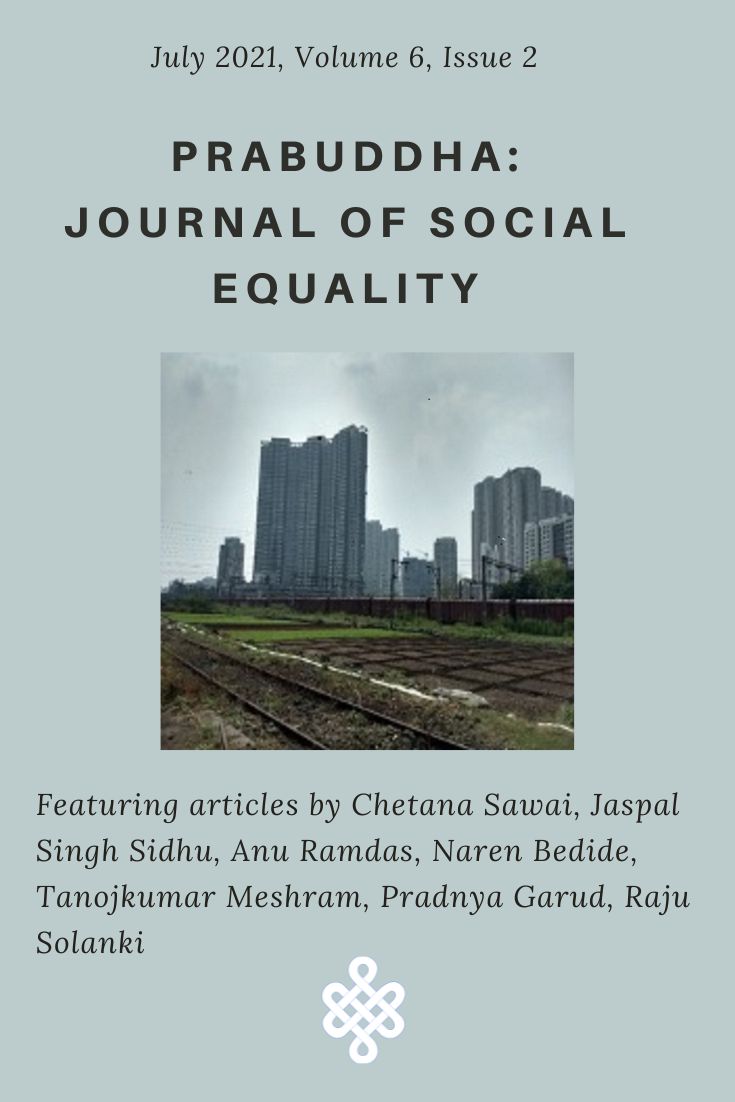 How to Cite
SOLANKI, Raju. 'Gandhi is the thesis, Jinnah is the anti-thesis and Modi is the synthesis': Challenges of the Dalit movement in Gujarat.
Prabuddha: Journal of Social Equality
, [S.l.], v. 6, n. 2, p. 9-15, aug. 2022. ISSN 2576-2079. Available at: <
https://prabuddha.us/index.php/pjse/article/view/86
>. Date accessed: 06 dec. 2023.
Section
Prespectives from Emancipatory Movements