Higher Education in India and Austria: State Approach and Impact on Students from Marginalised Communities
Abstract
Education has been termed as the most powerful weapon to fight against injustices. Quality education with adequate infrastructure and supportive human resources are key factors in strengthening any nation's educational system to achieve the goal it has set for itself. In the era of neo-liberalization, privatisation of education in underdeveloped and developing countries has become one of the serious concerns for their citizens. The ongoing conflict due to financial crunch and restriction on the freedom of expression of the students and faculty members in various higher educational institutions in India by the present Bharatiya Janata Party government has not only invited well-informed debates but also pushed people to get on the streets to register their protest. This paper is based on the author's educational experiences along with an analysis of socio-political and economic developments with regard to public education in India and Austria (Europe). The paper demonstrates that Austria's public education policy has provided adequate freedoms, financial and otherwise, to its students in accessing education for their personal and professional development. Whereas, India's growing privatisation of education and rising educational costs work towards diverting students' focus from education to arrange for financial resources to meet educational expenses and struggle against the state for their right to free and compulsory education. Further, the paper argues that India's caste-based hierarchical social order ties in with the regressive educational reforms and has a significant negative impact on the students coming from socially disadvantaged and marginalized social groups such as the Scheduled Castes (SC), Scheduled Tribes (ST), lower Other Backward Classes (OBC) and other marginalized groups.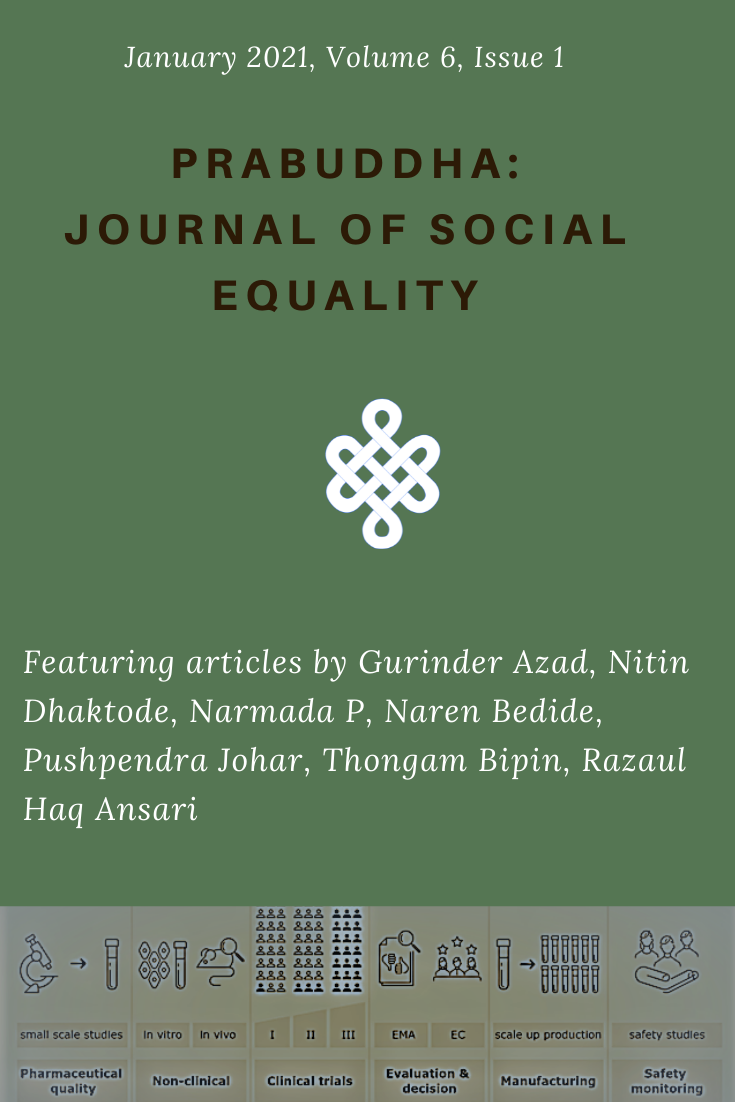 How to Cite
DHAKTODE, Nitin. Higher Education in India and Austria: State Approach and Impact on Students from Marginalised Communities.
Prabuddha: Journal of Social Equality
, [S.l.], v. 6, n. 1, p. 39-54, nov. 2021. ISSN 2576-2079. Available at: <
https://prabuddha.us/index.php/pjse/article/view/78
>. Date accessed: 26 mar. 2023.
Section
Invited Commentary