Categorisation of Scheduled Caste Reservations - An Ambedkarite Perspective
Abstract
The categorisation of Scheduled Caste (SC) reservations has been a contested demand for a long time. There are different views on this demand both for and against. While the most marginalised (invisible) Dalits across India have been mobilising and struggling for their rightful share in the reservation, the relatively better off (visible) Dalits are arguing that the demand is against Dalit unity. The government-appointed commissions are all recommending categorisation of reservations in the context of existing inequalities among Scheduled Castes. This paper is aimed at understanding categorisation of SC reservations through an Ambedkarite perspective.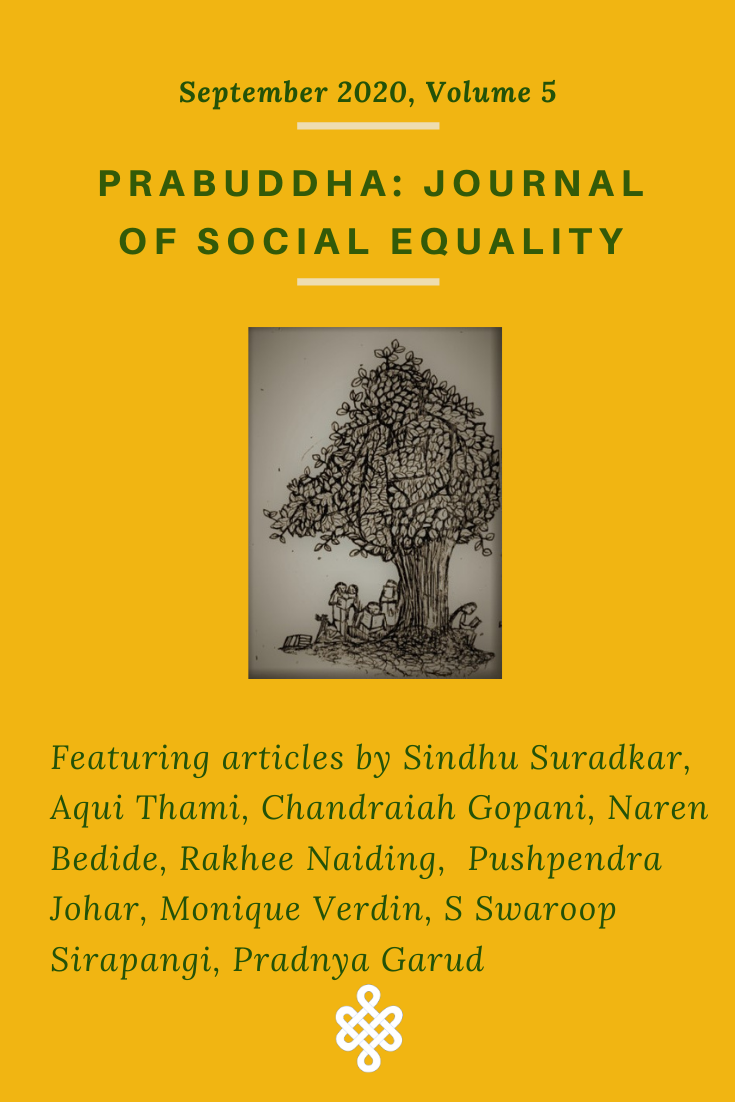 How to Cite
GOPANI, Chandraiah. Categorisation of Scheduled Caste Reservations - An Ambedkarite Perspective.
Prabuddha: Journal of Social Equality
, [S.l.], v. 5, n. 1, p. 40-51, feb. 2021. ISSN 2576-2079. Available at: <
https://prabuddha.us/index.php/pjse/article/view/63
>. Date accessed: 26 mar. 2023.