Mythicizing Materiality: Self-racialization of the Brahmin
Anu Ramdas

Round Table India, PJSE
Abstract
The myth of the brahmin svabhava or the constructed essence of inborn supremacism is maintained by a constantly evolving racist ideology about the distinctness of brahmins. The brahmin essence is fabricated through a complex interplay of self-racialization and racialization of the others, through which the brahmins constitute themselves as the perpetual ruling class of the caste society with full control over social discourses and material resources. Contemporary supremacist movements against reservation and the caste census are examined for proof of the continuity of the myth of the brahmin svabhava. This paper uses the Manusrmiti as the evidential repository of self-racialization of the brahmin and it does not concern itself with the origins of the myth but with the sociology of its maintenance and focuses on the material and social manifestations of the brahmin svabhava.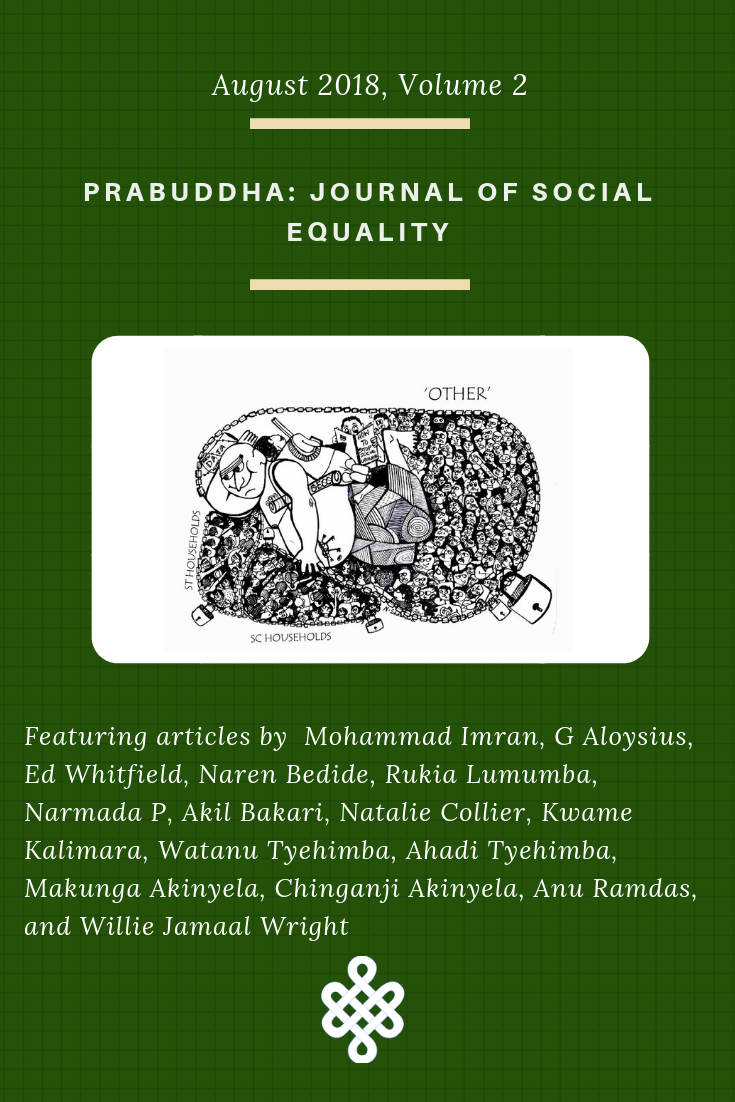 How to Cite
RAMDAS, Anu. Mythicizing Materiality: Self-racialization of the Brahmin.
Prabuddha: Journal of Social Equality
, [S.l.], v. 2, n. 1, p. 75-86, nov. 2018. ISSN 2576-2079. Available at: <
https://prabuddha.us/index.php/pjse/article/view/29
>. Date accessed: 06 dec. 2023.