Witnesses to Struggle: Reflections on Oppression and Resistance in the USA
Kwame Kalimara

Malcolm X Grassroots Movement, Atlanta, Georgia

Watani Tyehimba

Malcolm X Grassroots Movement, Atlanta, Georgia

Ahadi Tyehimba

Malcolm X Grassroots Movement, Atlanta, Georgia

Makungu Akinyela

Malcolm X Grassroots Movement, Atlanta, Georgia

Chinganji Akinyela

Malcolm X Grassroots Movement, Atlanta, Georgia

Rukia Lumumba

Malcolm X Grassroots Movement, Jackson, Mississippi

Willie Jamaal Wright

University of Florida, Tallahassee, Florida

Akil Bakari

Malcolm X Grassroots Movement, Jackson, Mississippi
Abstract
The following contributions come from some of the founding and longtime members of the New Afrikan People's Organization (NAPO) and the Malcolm X Grassroots Movement (MXGM): Kwame Kalimara, Watani and Ahadi Tyehimba, and Makungu and Chinganji Akinyela. Though not included in these reflections, Safiya Omari, the late Chokwe and Nubia Lumumba and Akinyele and Aminata Umoja were also instrumental to the development of NAPOs and MXGMs cadres. The following reflections illustrate the significance of the Southeast region of the territory commonly known as the United States of America to New Afrikan political organization – a terrain to which New Afrikans (Black people) refer to as the Republic of New Afrika. Each conversation outlines the history of the NAPO and MXGM, the objectives of these political formations, and their relationship to the ever-changing arrangements of global white supremacy. The authors suggest that the New Afrikan Independence Movement, though a challenge to global white supremacy, is guided by a desire for cultural, spatial, and economic self-determination for New Afrikans. Integral to this initiative is the disciplined study of key scholarship within Africana Studies and political practice that meets the various needs of New Afrikans across time and space. NAPO's and MXGM's diasporic politics makes possible alignments between the struggle of New Afrikans with those oppressed people of color throughout varying parts of the world. With that said, we intend for this compilation of insights from New Afrikans and about the histories of New Afrikan thought and practice to inspire and propel people's movement across the globe.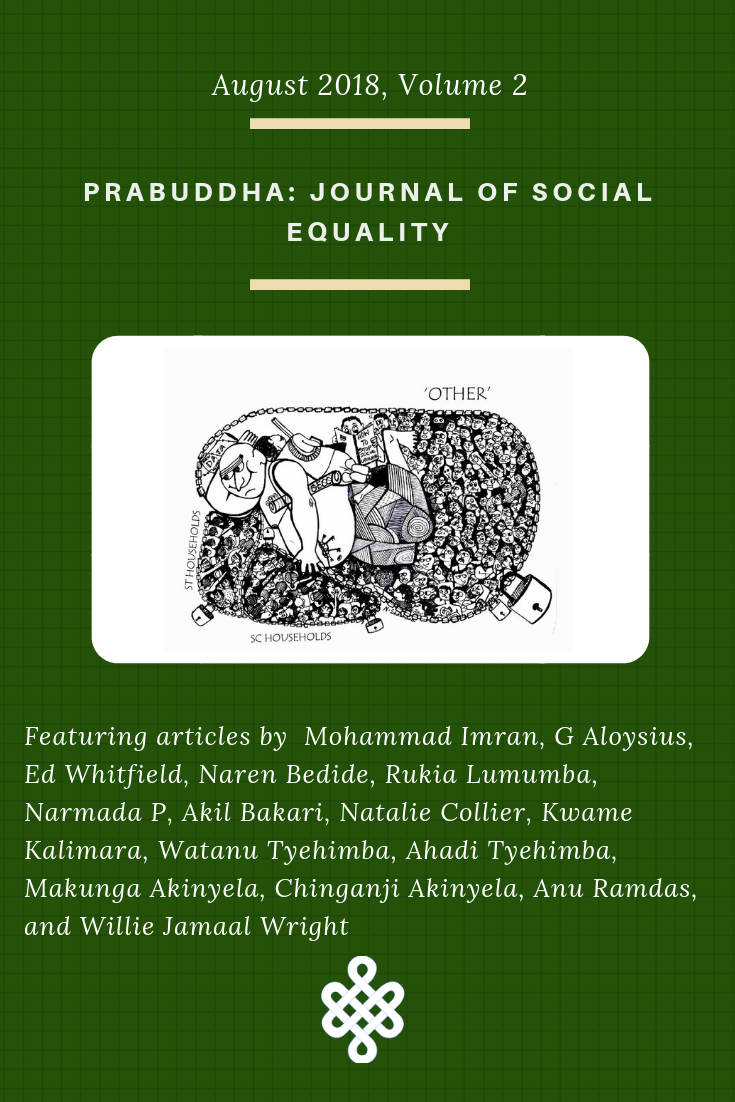 How to Cite
KALIMARA, Kwame et al. Witnesses to Struggle: Reflections on Oppression and Resistance in the USA.
Prabuddha: Journal of Social Equality
, [S.l.], v. 2, n. 1, p. 17-25, nov. 2018. ISSN 2576-2079. Available at: <
https://prabuddha.us/index.php/pjse/article/view/25
>. Date accessed: 26 mar. 2023.