Namantar Struggle: A Non-religious Political Movement of Ambedkarites in Maharashtra
Abstract
The Namantar Andolan was a non-religious political agitation by Dalits aimed at the renaming of Marathwada University. Namantar is the Marathi term for Renaming or Name-Change. This study introduces the Namantar Andolan as a gradually evolved mass movement and its subversion by the state and the ruling classes into Naamvistar or Name-Extension. This paper is divided into three sections; the first section deals with the background of Namantar Andolan and the history of Marathwada region; the second section deals with the methodology of the study and the third section deals with the discussion on the outcome of the movement and its implications on the aspects of emancipatory movements that focus on claiming the public sphere by the marginalized. This study is distinct in its reconstruction of Namantar Andolan from primary sources gathered through activist networks and the extensive examination of material produced in the Marathi language during and since the period of Namantar movement.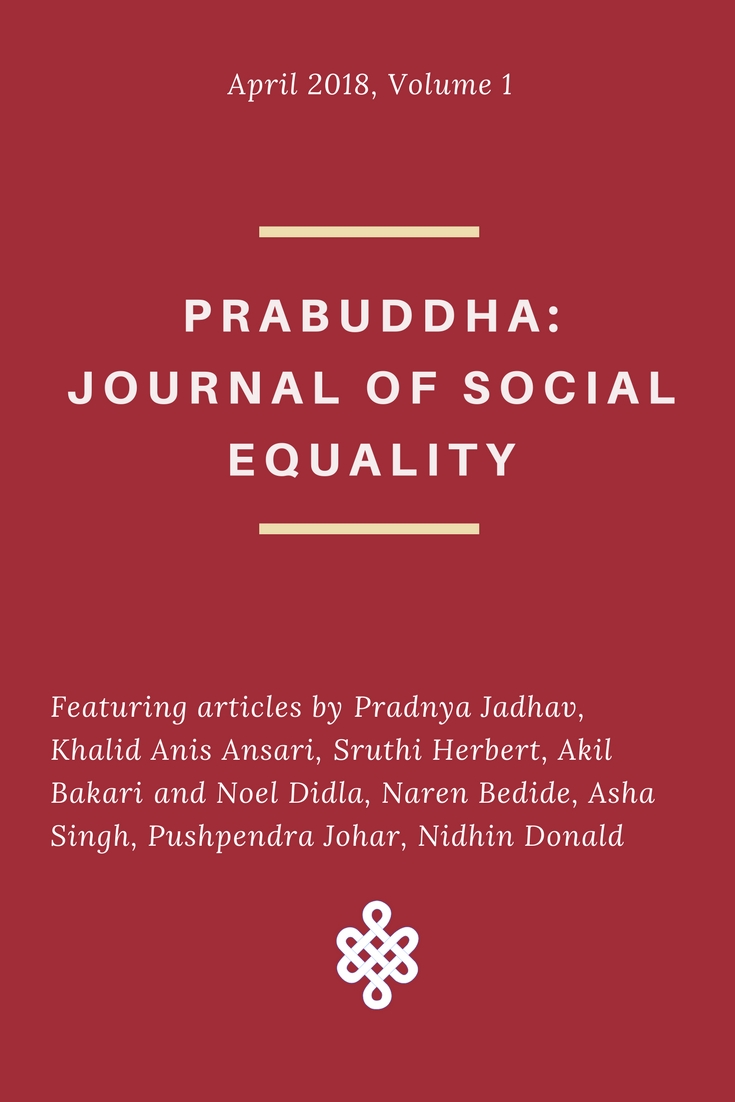 How to Cite
JADHAV, Pradnya. Namantar Struggle: A Non-religious Political Movement of Ambedkarites in Maharashtra.
Prabuddha: Journal of Social Equality
, [S.l.], v. 1, n. 1, p. 13-32, may 2018. ISSN 2576-2079. Available at: <
https://prabuddha.us/index.php/pjse/article/view/14
>. Date accessed: 30 mar. 2023.