Revolutionary Family Building is an Intentional Creation
Abstract
What did slavery do to the institution of family among black communities that were brought to the United States of America? In this autobiographical account combined with a literary review of the proposed ideas by an array of black intellectuals in the USA, kwame informs of the damage done so far to the black family, the ideals to abide by, and the way forward to build a revolutionary family structure for the generations to come. It provides anecdotes, literary insights and discusses how breaking down of family structures was a way of fracturing revolutions carried out by the oppressed people in the USA. By evoking words and memories of Afrikan intellectuals kwame urges the future generations to do the work required in building families that carry forward the legacy of the struggles of the Afrikan people.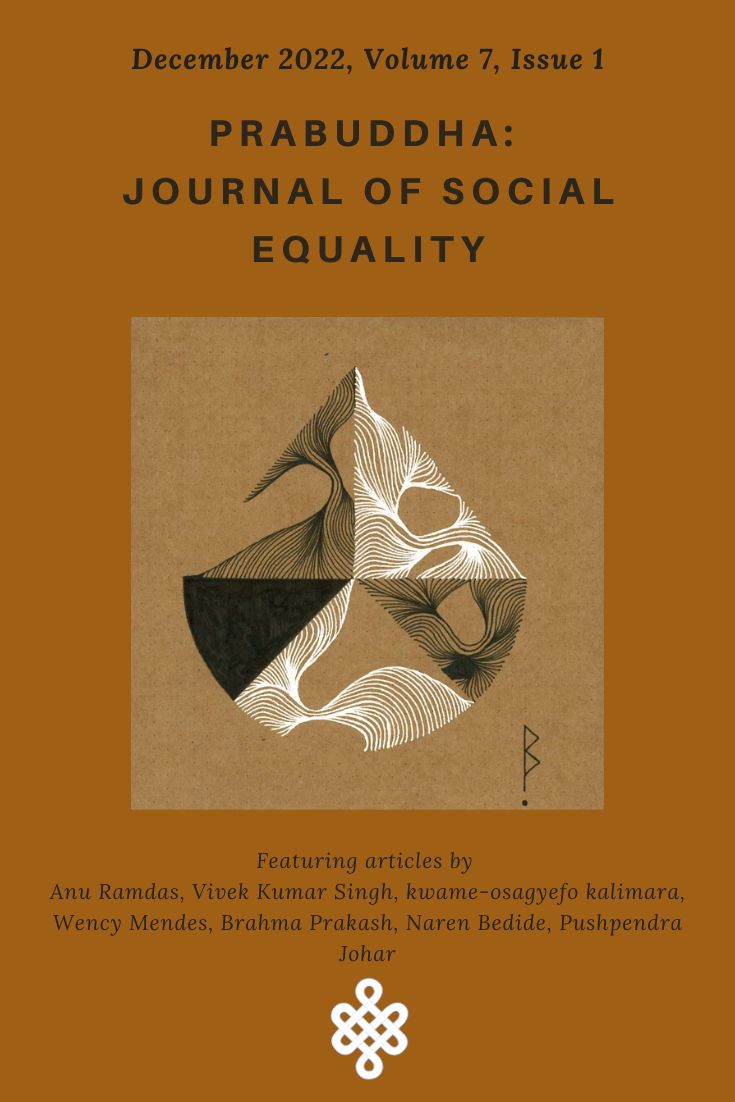 How to Cite
KALIMARA, kwame osagyefo. Revolutionary Family Building is an Intentional Creation.
Prabuddha: Journal of Social Equality
, [S.l.], v. 7, n. 1, p. 14-22, mar. 2023. ISSN 2576-2079. Available at: <
https://prabuddha.us/index.php/pjse/article/view/103
>. Date accessed: 06 dec. 2023.
Section
Invited Commentary