Epic as an Ideology of the Nation Empire: Dominance, Hegemony, and the Imperialist Repertoires of the Ramayana Traditions in India
Brahma Prakash

Assistant Professor, School of Arts and Aesthetics, JNU, New Delhi
Abstract
From a bardic composition to sacred literature, a story legitimizing a monarchy to a story epitomizing the morals of a postcolonial nation, the Ramayana narrative does not belong to any specific moment in history. Riding the waves of cultural nationalism, it has emerged as the epic of the nation to the vision of an empire. This paper examines the imperialist repertoire and hegemonic presence of the narrative in relation to the body-politic of the Indian nation state. This is important because 'empire is a cultural artefact as well as a geopolitical entity; it belongs to a geography of the mind as well as a geography of power' (Hinderaker 1996). Against the popular liberal readings of this narrative, this essay argues that Ramayana narrative has emerged as the dominant ideological apparatus when it comes to hinduization of the public sphere, the legitimization of the nation's annexation policy ('Greater India' rhetoric), the othering of Muslims as foreign subjects, and subordination of women and subaltern communities at large.  What 'Aeneid' was to the Roman Empire,'Paradise Lost' to the British Empire, the Ramayana is to the Indian national empire. The secular liberal understanding of Ramayana and its appropriations in relation to secularism and fundamentalism are too narrow. The paper offers a critique of the liberals' readings of 'my Rama vs. your Rama' binarism and argues that such 'reformist' readings are inside the grids of Brahminical- nationalist cultural hegemony.
I place the Ramayana critics in two groups:  the insider critics (such as A.K. Ramanujan, Paula Richman, and Arshia Sattar) who critically analyse the epic in a way to support and sustain the epic and its ideals, and the outsider critics (Ambedkar, Periyar, Phule) who would see the Hindu Ramayana as part of a hegemonic tradition. The outsider critics argue for an ontological and epistemological exit and a "disengagement" with such epics for an emancipatory discourse of our time, i.e., Dalit-Bahujan, feminist, indigenous and decolonial discourses at large. Thus, the criticism here is not against one Ramayana or the other but is a critique against the fundamental core of the narrative and its relation to the Indian nation state.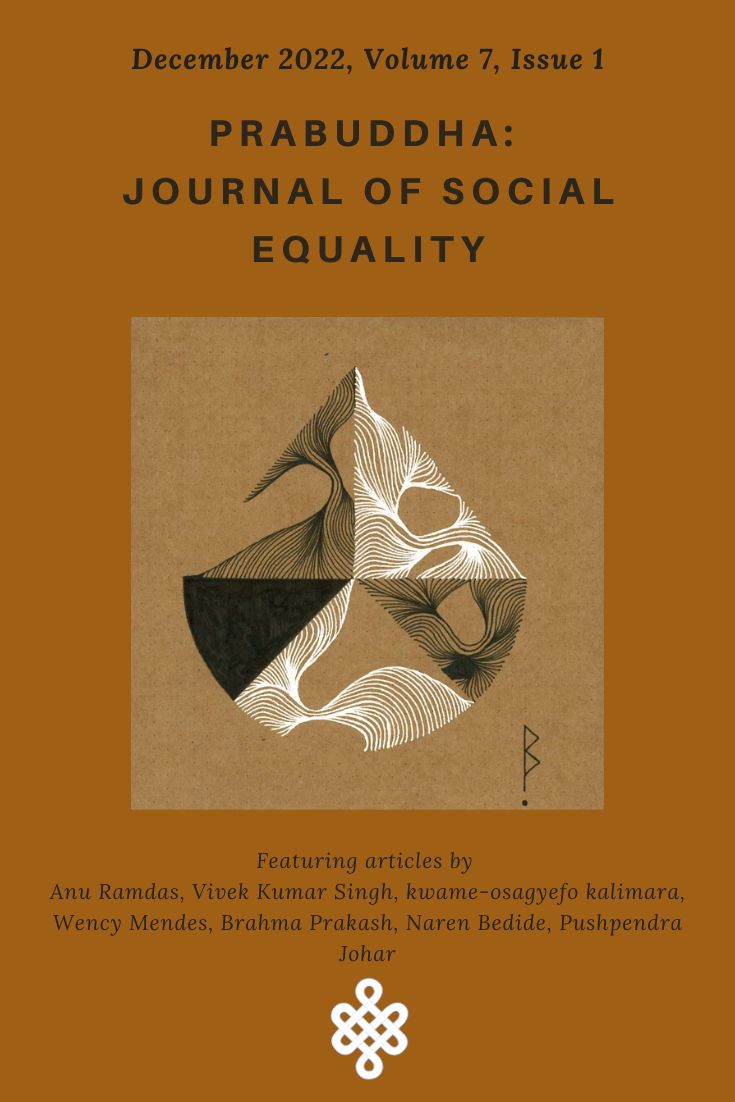 How to Cite
PRAKASH, Brahma. Epic as an Ideology of the Nation Empire: Dominance, Hegemony, and the Imperialist Repertoires of the Ramayana Traditions in India.
Prabuddha: Journal of Social Equality
, [S.l.], v. 7, n. 1, p. 52-78, mar. 2023. ISSN 2576-2079. Available at: <
https://prabuddha.us/index.php/pjse/article/view/100
>. Date accessed: 06 dec. 2023.